Getting to Glasgow Airport - Car, Rail, Coach and Bus
Getting to Glasgow Airport is easy from the North of England and all over Scotland, plus the rest of the UK by both private and public transport. Explore the options below to find out which method of getting to Glasgow is best for you or what has the cheapest deal on travel.
It's always a good idea to pre-book your travel in advance, especially if you plan to go by train or coach. There will often be deals that you can only get by booking in advance.
Glasgow Airport by Car
Travelling to Glasgow by car is a great option for most people. If you have your own car there are plenty of cheap airport parking options to choose from. If you have an early morning flight or would rather be closer to the airport the day before your flight the most hassle-free option is to book an airport hotel.
Check out our Maps & Directions page to find out the best way to get to the airport. Glasgow Airport to its city centre is easily accessible from the surrounding motorways and so to and from the whole country.
Glasgow Airport by National Express
Taking a National Express Coach is a great and affordable way of getting around the UK. The closest stop on the National Express map is Glasgow's Buchanan Bus Station in the centre of the city (G2 3NW).
From here, you can get a local bus, taxi or train service to get you closer to the airport.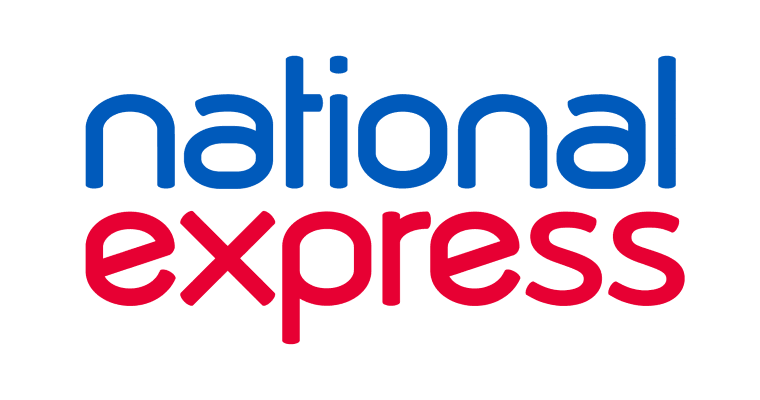 Glasgow Airport by Bus
Since Glasgow Airport is outside of the city, over in Paisley, getting public transport can get a little messy since they don't all drop you at the terminal doors.
Here are the main local bus numbers you need to know to get you to the airport on time:
| | | | | |
| --- | --- | --- | --- | --- |
| From | To | Bus number | Frequency (peak) | How long is the journey? |
| Glasgow City Center/ Buchanan Bus Station | Glasgow Airport (Stance 1 at the Terminal) | 500 | every 15 mins | 25 minutes |
| Glasgow City Center/ Buchanan Bus Station | Glasgow Airport (Stance 9 at the Terminal) | 77 | every 20 minutes | 1hr 5 minutes |
| Glasgow City Center/ Buchanan Bus Station | Glasgow Airport (Stance 9 at the Terminal) | 915 (via Portree) | only twice a day | 25 minutes |
| Paisley Train Station/ New Sneddon Street | Sanderling Road (5 min walk to airport) | 757 | every 15 minutes | 10 minutes |
Glasgow Airport by Taxi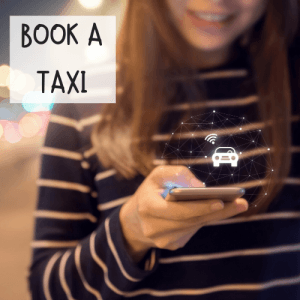 There are loads of great transport links and options around Glasgow Airport, one of the quickest, easiest and most bespoke of services, are the local taxi companies.
If you're looking for a cab to take you the rest of the way... Take a look at our complete taxi guide to Glasgow Airport.
Glasgow Airport by Train
It's worth noting that Glasgow Airport doesn't have a train station associated with it. The closest train station to Glasgow Airport is Paisley Gilmour Street (which has a direct train route to Glasgow Central Station) or Paisley St James (a much smaller and less connected stop).
A train from Glasgow Central Station to Paisley will take just over 30 minutes and comes every 15 minutes so there are loads of services to choose from.
From Paisley, we recommend getting a bus, coach or taxi service up to the airport if you have lots of heavy luggage or passengers who need a little help. Alternatively, you can walk which will take around 10 minutes. You'll come out of Paisley Gilmour Street Station onto New Sneddon Street if you're looking to plan public transport ahead of time.