Glasgow Airport Terminal Information
Glasgow Airport has one passenger terminal. | Flying from Glasgow Airport should be a stress-free experience. |All passenger flights are served by this terminal. | Today around 17 airlines operate from Glasgow Airport and you can check-in for each of these airlines in the middle of the ground floor concourse. | International and domestic departures are located on the first floor. | You can find luggage point on the ground floor next to WH Smith. | Boarding usually begins around 45 minutes before departure so you can make the most of duty free and the bars and restaurants at the main terminal while you wait.
Ordering your travel money and collecting it in the airport is really convenient.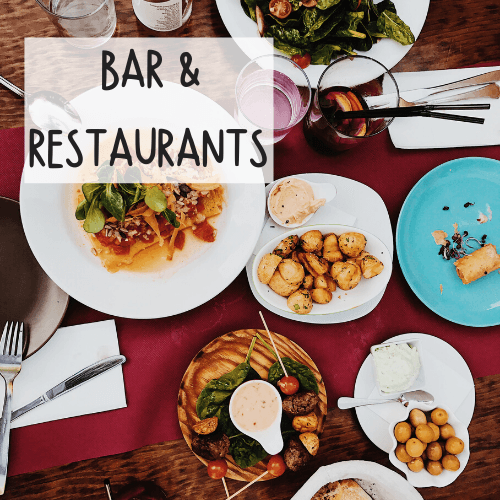 Hungry? Treat yourself to something from one of the many eateries on-site.
Do check out the various special assistance that Glasgow Airport has to offer.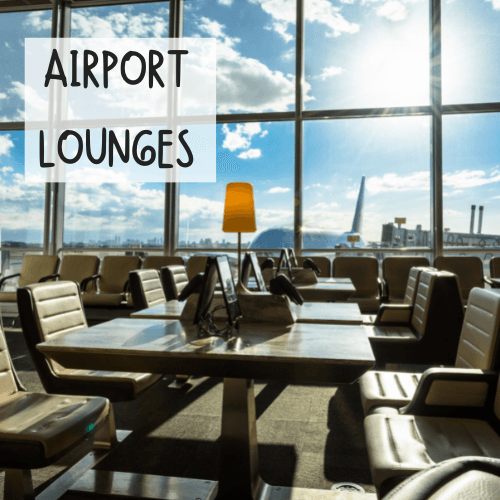 Why not relax in one of the lounges at the Glasgow Airport? It's the perfect way to start your holiday early!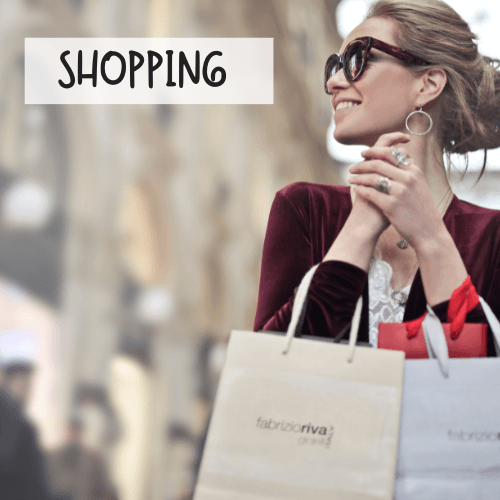 Forgot to buy something? Or do you simply want a new accessory for your upcoming getaway? Then do a little shopping!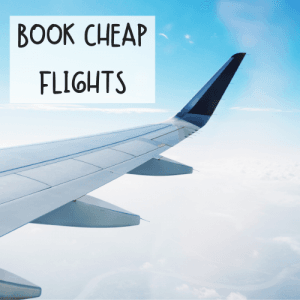 Whilst you wait, why not book your next holiday? Check out the various cheap flight options from Glasgow Airport.
Glasgow Airport Check In Times
What's that saying, "it's better to be too early than too late"? Well that most certainly applies when checking in for a flight. You need to give yourself enough time to arrive, check in and get through security. No one wants to be the person whose name is being called over the tannoy! As a guide, we recommend allowing yourself the following amount of time: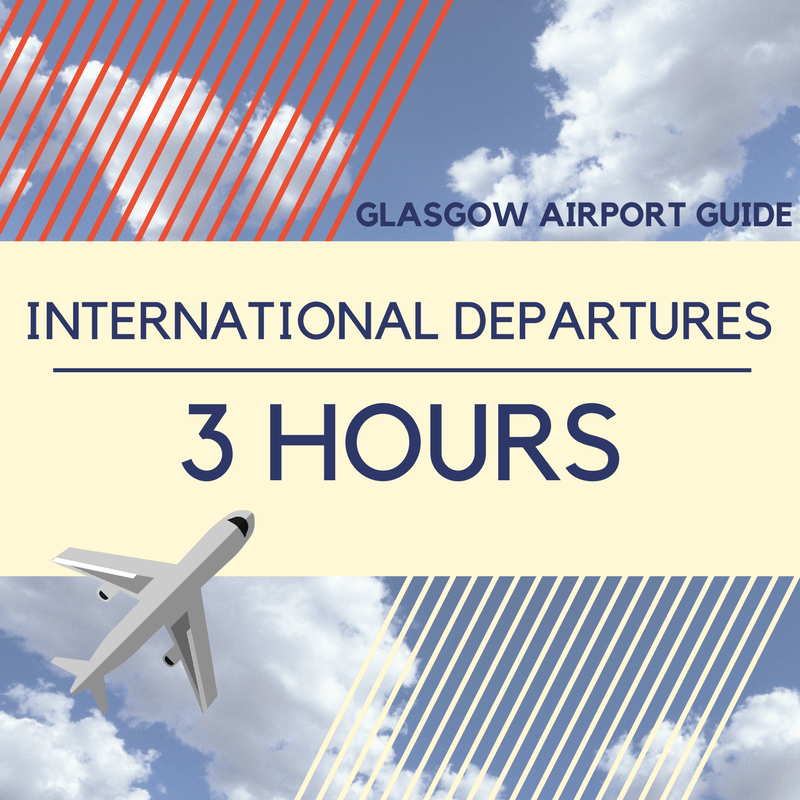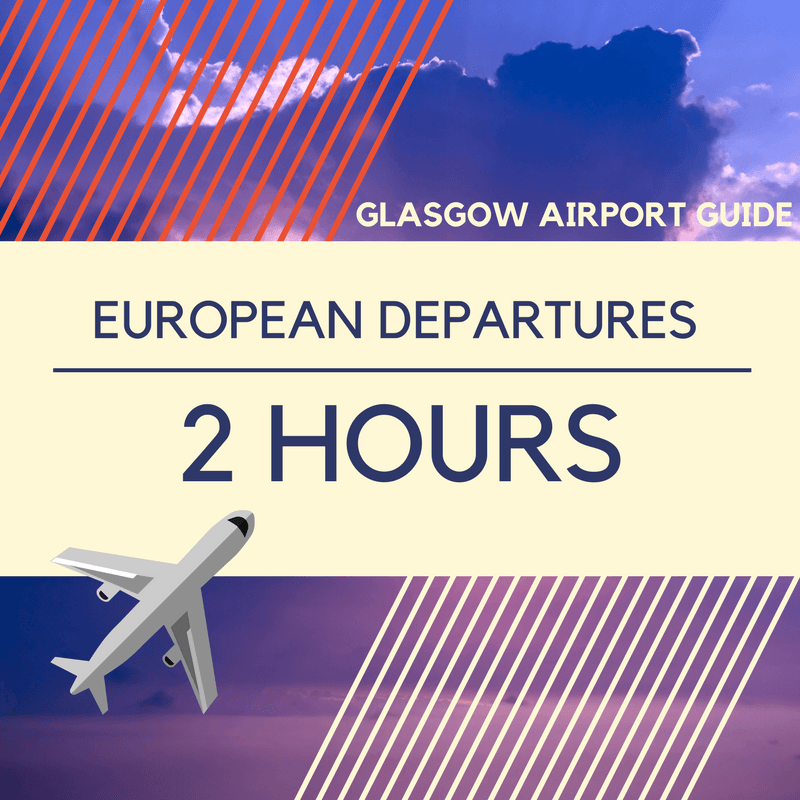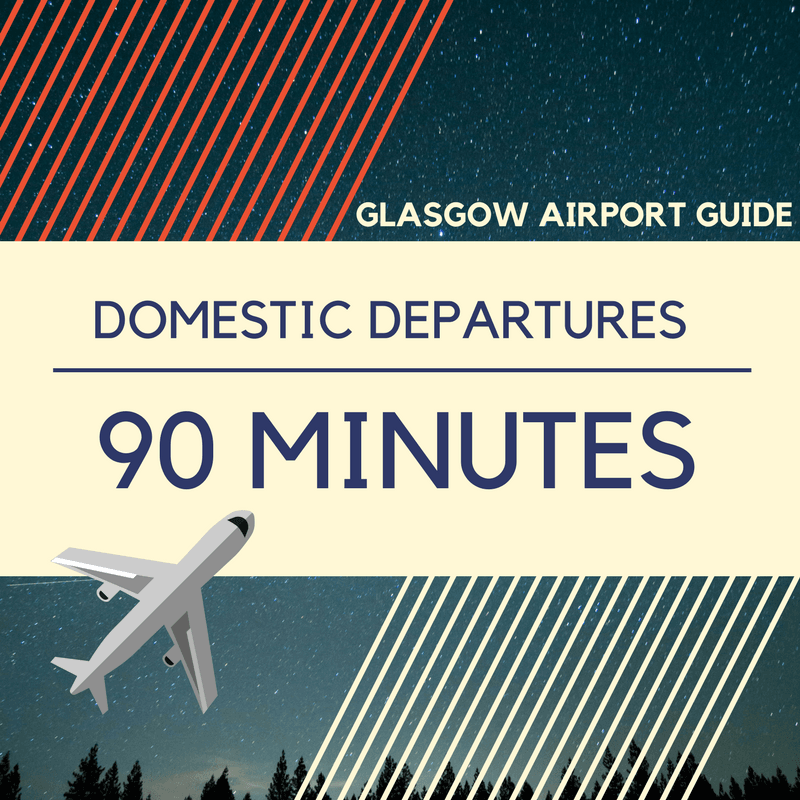 Glasgow Airport Terminal Facilities

Let's take a look at Glasgow's Main Terminal Facilities. Many of the check-in desks and arrival lounges are on the ground floor, but there are still post boxes and shops available.
| | |
| --- | --- |
| Food and Drink | There is a Starbucks in the main check in area. Find more food and drink stalls, Bars and Restaurants to take a pit stop. |
| Shopping | The main terminal is home to Duty Free at Glasgow Airport, and there is a WHSmith in both the international arrivals and the main check in area for sandwiches, books, newspaper etc. See all the shopping options at Glasgow's Duty Free. |
| Toilets | There are toilet facilities throughout the terminal, most with disabled access. |
| Smoking | There are designated areas outside the terminal. Smoking is banned within all the terminal buildings, including the use of electronic cigarettes. |
| Car Hire Companies | You can hire a car from company stalls near domestic arrivals. Alternatively, wonder past T2 from the Main Terminal to visit the Car Hire Centre to browse what cars and vans are on offer and for a wider range of providers. Take a look at what's available. |
| Taxis | The taxi rank is located in front of the main terminal building, a short walk from the arrivals lounge. Take a look at our recommended providers and tips for catching a Glasgow Airport Taxi. |
| Business | here is a Business Centre outside to the main terminal building next the Glasgow Airport Policing Unit. Please call 0141 847 5464 for more information. |

Once you've made it through security, you're onto the first floor, where most of the Duty Free goodies are! From Frankie and Benny's to Discover Glasgow's Tourist store, the main terminal's first floor has it all.
| | |
| --- | --- |
| Food and Drink | Take a look at the Bars and Restaurants available. There are also several cafes and coffee shops and bars can be found in the departure piers such Mozzo Coffee and WHSmith. |
| Shopping | A wide selection of shops available, including newsagents, health and beauty, gifts and accessories. Explore the shops on offer. |
| Toilets | There are several toilet facilities with disabled and babycare facilities available at all times, keep an eye out for the signs. |
| Place of Worship | A prayer room is located on the first floor of the departures concourse in the Priority Security corridor. |
| Luggage Trolleys | Trolleys are available free of charge throughout the terminal and car parks. |
| Lounges | Both of the lounges at Glasgow Airport can be found on the second floor. Get to know your Glasgow Airport Lounge and book your tickets today. |
The upper floor at Glasgow Airport is home to Upper Deck, and The Lomond Lounge.
| | |
| --- | --- |
| Toilets | Toilet facilities available including disabled and baby change. |
| Lounge | UpperDeck SkyLounge available including it's own bar, children's entertainment area and wifi. Take a closer look at Glasgow's exclusive Airport Lounge. |
| Lifts | Lifts from 1st and ground floor available. |
For more information around Paisley and Glasgow Airport, see Maps and Directions.