Glasgow Airport Parking: prices, deals and tips
Whether you're dropping someone off and need some Short Stay parking or if you're the lucky one going on holiday need long term parking for a week or more at Glasgow Airport, we've got it covered!
Check your Holiday dates for the Best Prices
Glasgow Airport Short Stay Parking
Short-stay parking is conveniently located directly opposite the terminal building. If you want to be able to walk to the terminal building, it's the perfect parking for you! It's the closest car park to check-in and there's 24hr security! Below we have provided you with the price lists for this car park:
| | |
| --- | --- |
| Duration | Prices |
| Up to 20 minutes | £5.00 |
| 60 minutes | £7.00 |
| 90 minutes | £10.50 |
| 2 hours | £12.50 |
| 3 hours | £15.00 |
| 4 hours | £21.00 |
| 24 hours | £36.00 |
| Additional 24hrs thereafter | £26.00 |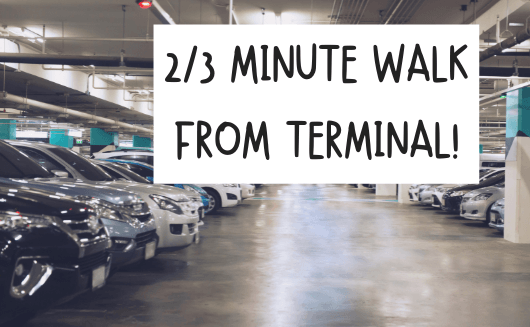 Glasgow Airport Long Stay Parking
Long-stay parking is usually your best option if you're jetting off for more than a couple of days. You can get a 7-day space secured from only £42.99 if you book online! So why not book online today and compare the prices too by heading over to Airport Parking Shop and getting the best Glasgow Airport parking deals.
Your car may be a bit further from the terminal, but it'll be a lot cheaper than leaving it in the Short or Medium stay car park! There's a bus service available that runs every 10-/15 minutes and will get you to the terminal in just 5 minutes!

| | |
| --- | --- |
| 1 day | £30.00 |
| 2 days | £41.00 |
| 3 days | £46.00 |
| 4 days | £52.00 |
| Additional 24hrs thereafter | £12.00 |
Fast Track Parking
It's the perfect parking if you want something quick and secure! This car park is the closest of all the car parks to the terminal! You simply have to park and then you get guaranteed premium access all across the terminal. You get free priority security access with this car park meaning no more long queues! There are even Flexi deals, which you can change, cancel or even be refunded for up to 24hr before your arrival!
| | |
| --- | --- |
| 1 hour | £8.80 |
| 90 minutes | £14.30 |
| 3 hours | £20.80 |
| 6 hours | £33.80 |
| 1 day | £42.00 |
| 2 day | £75.00 |
| Additional 24hrs thereafter | £35.00 |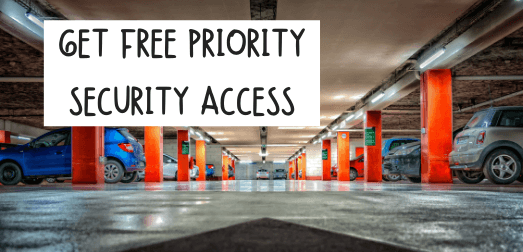 Glasgow Airport Drop Off and Pick-Up
This car park is perfect if you don't want to enter the terminal and are simply dropping someone off or picking them up! If you're staying for less than 10 minutes, you only have to £4! If you want to stay longer than that, check out the prices for the short stay and they may suit your needs better.

| | |
| --- | --- |
| 10 minutes | £4.00 |
| 15 minutes | £6.00 |
| 20 minutes | £10.00 |
| 30 minutes | £15.00 |
| Every hour thereafter | £30.00 |
Blue-Badge Spaces
Everyone holding a blue badge will receive 30 minutes of free parking provided they can show their badge. The places are available at short stay car park 1 and 2, below we list how many spaces are available at the different car parks!
Car Park 1
Ground floor
4 blue badge spaces
Nearest call point is near the pelican crossing
Car Park 2
Ground floor
10 blue badge spaces
1 help points
4 accessible lifts
Car Park 2
Remaining floors
12 spaces on each floor- no help points
4 accessible lifts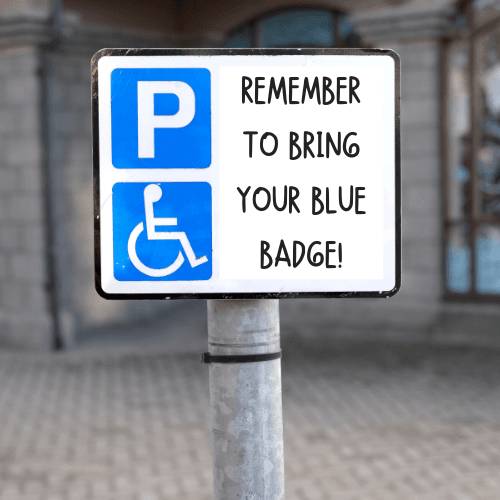 Top Tips for Glasgow Airport Parking
You can easily drop passengers off at the airport for a small fee. The Short Stay Parking is directly opposite the airport, next to the Holiday Inn on Caledonia Way. You can park and cross the road with your party in to the airport.
Wheelchairs are available on request from the individual airlines, just contact your airline to pre-book yours.
You can pay for Fast Track Priority when parking at Glasgow Airport. You get access to a priority lane and are allocated a parking space nearest to the terminal access in Car Park 2 so you can get on your way as quickly as possible.
The postcode for Long Stay varies on where you've booked. Here are the main ones:
Glasgow Airport Parking, Long Stay: Arran Ave, PA3 2AY.
Flying Scot: 65 Well St, PA1 2PZ. 5 minute free bus transfer.
Glasgow Direct Parking: 55 West March Road, PA3 1BF. 3-minute bus transfer.
Park 'N' Fly: MacDowell St, PA3 2NB. Five-minute free shuttle bus to the airport.
Bear in mind that the cheapest deals often come from the car parks furthest away from the airport. If you're happy to take a bus shuttle onto Glasgow Airport then it's a great cost-saver for you.
Our Recommended Parking Providers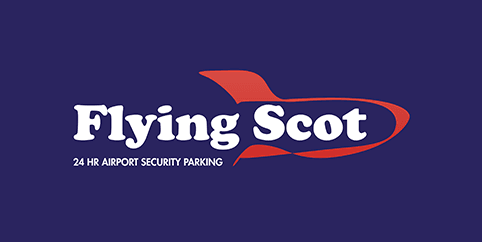 Pre-book Glasgow Flying Scot Parking

Pre-book Glasgow Direct Parking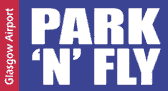 Pre-book Glasgow Park 'N' Fly Parking
Hotel and Parking Deals at Glasgow Airport
One of the best ways to save money on your airport parking at Glasgow is to book a hotel with parking thrown in! Snazzy.
How does airport hotel and parking packages work? Basically you book a room (say on the night before an early flight) and you pay a small surcharge on top to leave you car at the hotel while you're away.
As an example, Premier Inn offers Glasgow Airport Parking at just £2.70 a day. If you're thinking of parking at the airport with a hotel stay on either side of your trip, it's an easy way to save those pennies. Remember, you can only get those parking deals alongside a hotel room booking, you can't book hotel parking without a booking reference.
There are 7 hotels at Glasgow Airport itself but the neighbouring town of Paisley is only a short walk away with many more hotels - plenty to choose from!
The disclaimer, four things to bear in mind...
Often, hotels won't offer the extras (that means no meet-and-greet, or car wash)
You can't demand that they hold on to your car (only certain hotels will offer the parking-hotel-package)
Most hotel-parking-packages will not offer a shuttle service to the terminals.
You have to leave the keys with your card number at reception when you leave on holiday. This is just so hotel attendants can move you vehicle if it's causing an obstruction but generally it's standard to help them manage their own car parks.