Glasgow Airport Taxis: cab firms, cost, taxi rank...
Welcome to your complete guide to Glasgow Airport Taxis and the local Paisley cabs.
We are Renfrewshire's largest private hire company, boasting over 500 cars, the majority of which are saloon. All cars are tracked via GPS. Our rates are significantly lower than an Airport Taxi.
Airport Transfers / Golf trips / Tours /Weddings / Chauffeur Drivers Selection of 8 Seater Mini Busses Mercedes E Class Wheel Chair Accessible Cars Saloon Cars Estate Cars Bentley Hire
Get your taxi business in front of people traveling to and from Airport.
There are different options to suit you.
Add your Business
Glasgow Airport to Glasgow City centre Taxi cost*
Glasgow Airport is roughly 10 miles away from Glasgow City Centre, in Paisley. Save time and money by booking a Glasgow Airport taxi from one of the providers at the top of this page in advance.
Here are some estimated fares to get you into Glasgow based on a taxi ride booked 2 weeks in advance from Glasgow Airport in Paisley to Glasgow Central Station:
| | | |
| --- | --- | --- |
| Vehicle | Single Trip | Return Trip |
| Saloon Car (up to 4 passengers) | £45 | £71 |
| Estate Car (up to 4 passengers) | £50 | £78 |
| Executive Car (up to 4 passengers) | £60 | £84 |
| 8 Seater Minibus | £68 | £132 |
| 8 Seater Minibus Executive | £130 | £300 |
| 16 Seater Minibus (12, 14 or 16 passengers, depending on luggage) | £234 | £425 |
| 16 Seater Minibus Executive (12, 14 or 16 passengers, depending on luggage) | £250 | £458 |
* Please note that these prices are only estimates. Fares can vary depending on routes, added extras (such as extra luggage, pets, wifi access), taxi firm rates and time of journey. Please contact your Glasgow Taxi firm directly for an accurate quote.
Glasgow Airport Taxi Rank
Where is the taxi rank at Glasgow Airport? Official Glasgow taxis can stop outside the main terminal alongside the buses (the side closest to Terminal 2). Bear in mind that the only cabs allowed to stop here are the licenced Renfrewshire Council taxis. Council-approved cabs are the ones in white and cannot be pre-booked.
If you've booked a private Glasgow taxi, they will have given you a specific pick-up point so it's worth noting it down when you're on the phone or calling the taxi company back to check.
Is there Uber at Glasgow Airport? Yes, Glasgow city does have an Uber service but they won't have the same access to the airport taxi ranks as licenced vehicles. When you book via the app, Uber may come up with a warning or call you closer to your pick-up time to arrange a place to find you. Uber drivers cannot stop at the taxi rank outside the terminal.
What other pick-up and drop-off options are there for Glasgow Airport taxis? Most of us will remember, Glasgow airport was the target for an attempted terrorist attack in June 2007. Since then, added restrictions have been put on vehicles waiting on the airport forecourt.
Many Glasgow Airport taxis therefore use the pickup and drop off points on the ground floor of the multi storey car park 2. However, they are not allowed actually to park and can only stay there for ten minutes (after this they will be charged the premium tariff which may be added to your taxi fare). Consequently, it is important to bear the extra charge in mind when making arrangements for your airport taxi pick up, it could get pricey if you're not careful!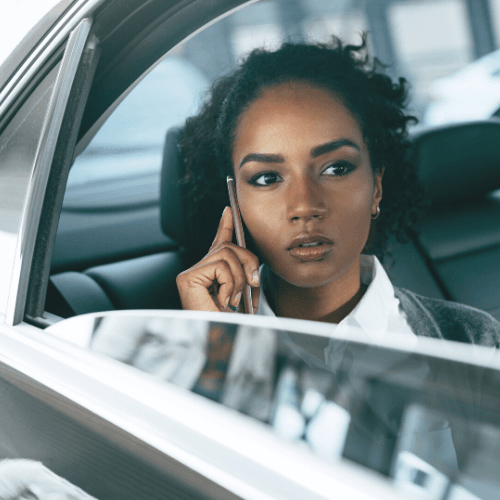 Getting your perfect type of Glasgow Airport Taxi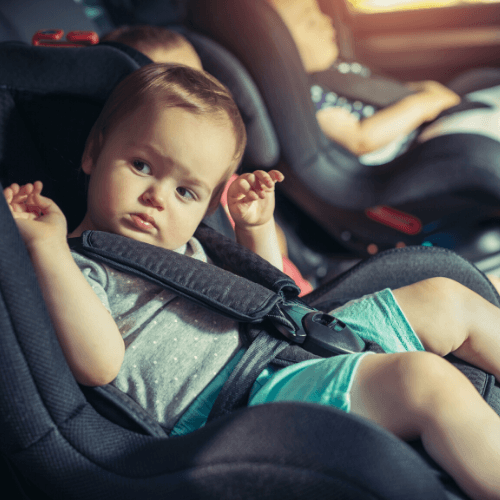 The ruling is that if the taxi or private-hire cab does not offer a child seat, then you may travel so long as the child is using a seat belt and in one of the rear seats. Having said this, most taxi companies can and will supply child seats if you ask specifically in advance when booking. In some cases, you can catch a cab on the day and they will be able to arrange a child seat via their parent taxi firm.
Do Glasgow taxis offer wheelchair-friendly cars? Yes, as with most special requests, you should ask in advance when booking. As there is a small fleet available at Glasgow Airport at any given time you should be able to track down a wheelchair or disability-friendly vehicle on the day. But if in doubt, call up and order one in advance.
Taxi vs minicab
Minicabs play a major part of the Glasgow Taxi community. They are tightly regulated by Glasgow City Council so all you have to do is keep an eye out for the yellow Glasgow City Council licensing plate which should be on the rear bumper of the car. Unlike a traditional taxi where you can ask a cabbie at the airport for a ride on the day, it is actually illegal to hail a minicab and so you have to book them in advance.
You may find that minicab drivers are less familiar with routes outside the city centre than their black or white cab counterparts, although most drive with sat navs and you can always track the journey on your phone phone via 3G if you're worried.
Luxury taxis with uniformed drivers are also available, although you will pay extra for the privilege. Here's some examples of tailor made services you can order: drinks ready for you in the vehicle, newspaper or entertainment available, have your driver take your luggage to the check-in desk for you or even be picked up from the airport and given a short tour of the Glasgow sights.
Places of interest near Glasgow Airport
Sometimes seen as the inferior tourist destination, compared to Edinburgh, Glasgow is actually a fascinating city with brilliant shopping, incredible history and elegant architecture. It's got an array of insightful art galleries and museums galore, including Glasgow Cathedral, the Kelvingrove Gallery and Museum, Charles Rennie Mackintosh's House and the Burrell Collection.
Add to that some great restaurants and bars, from the funky to the traditional, and you have the ingredients for a great city break. See our full guide to Local Glasgow Atrractions with our Guide to Places to Visit.

Loch Lomond
The stunning scenery surrounding Loch Lomond, the largest freshwater loch in Britain, makes it hard to believe that it is only 14 miles north of Glasgow, Scotland's largest city. The 30 mile trip from the airport will take around 50 minutes. Whether you want to soak up the scenery by walking, fishing or cycling or enjoy the loch from the water itself on a speed boat, kayak, canoe, jet ski, or the more sedate cruisers operated from Balloch, there are ample opportunities for all.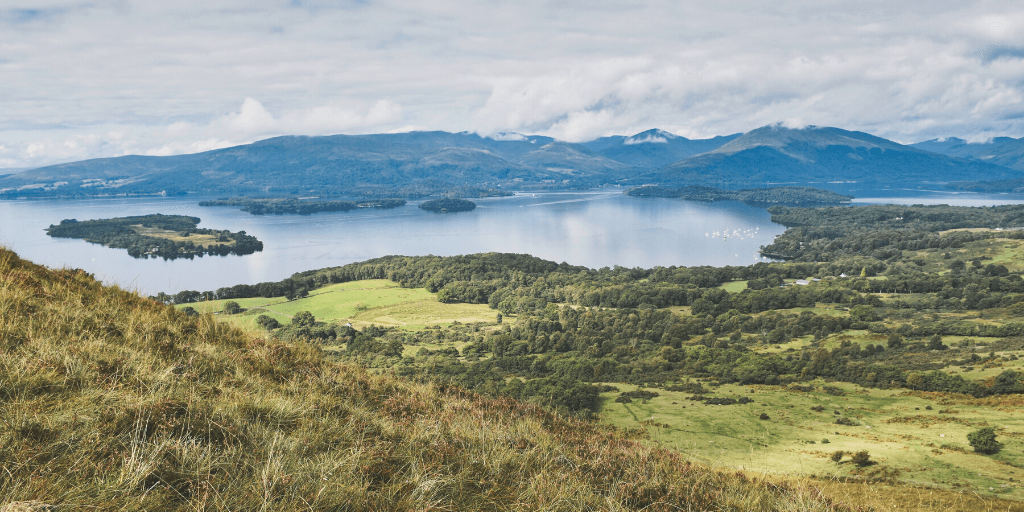 Stirling
The historic city of Stirling (a 35 mile drive or taxi ride from the airport which takes about 50 minutes) is traditionally acknowledged as the gateway to the Highlands and makes a good destination for a day trip from Glasgow. Worth a visit are Stirling Castle, the Wallace Monument, the Church of the Holy Rood, the Old Town Jail and of course Bannockburn, site of the famous 14th century battle won by the Scots over the English. Stirling also makes a good base for hill walkers.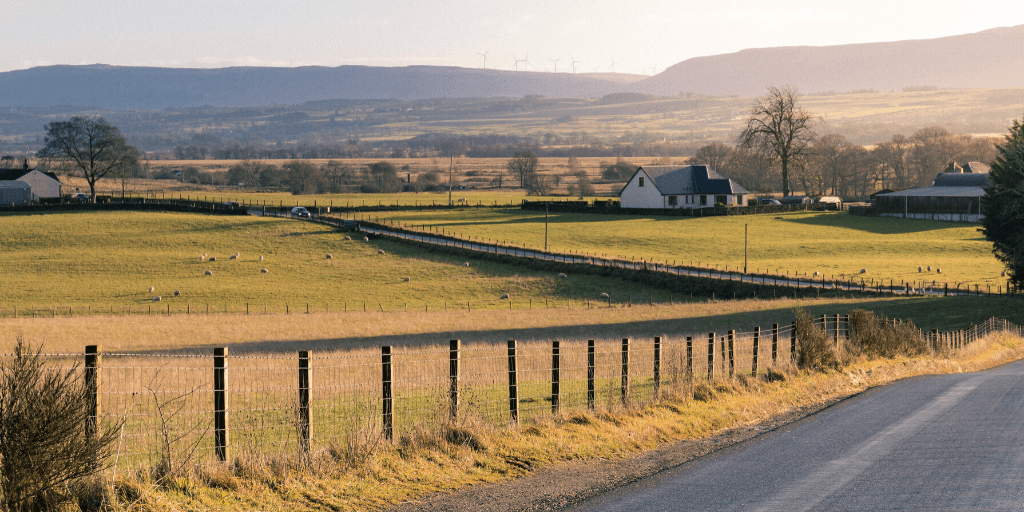 Helensburgh – Hill House
For anyone interested in the Arts and Crafts Movement and Art Nouveau, a visit to the National Trust for Scotland's Hill House in Helensburgh is a must. Scottish designer, architect and water colourist, Charles Rennie Mackintosh, lived most of his life in Glasgow and it was on the River Clyde at Helensburgh that he created the Hill House, an inspiring testament to his architecture and design. See National Trust Scotland for opening times. The house is 23 miles from the airport and takes around 35 minutes by taxi.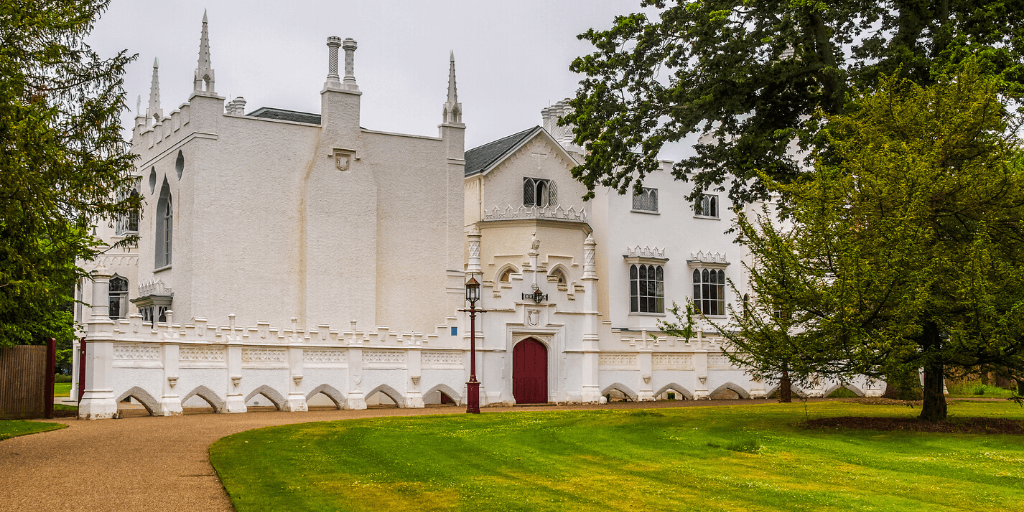 Blair Drummond Safari Park (near Stirling)
For animal lovers a trip to Blair Drummond, Scotland's only African safari park, makes for an exciting day out with the kids!
The park is 40 miles and under an hour's drive from Glasgow airport. From the comfort of a safari bus, available to visitors without their own transport, you can see a wide range of animals, as well as visiting some on foot and by boat. In addition there are other attractions for children such as a pirate ship, bouncy castle, pedal boats and giant astraglide.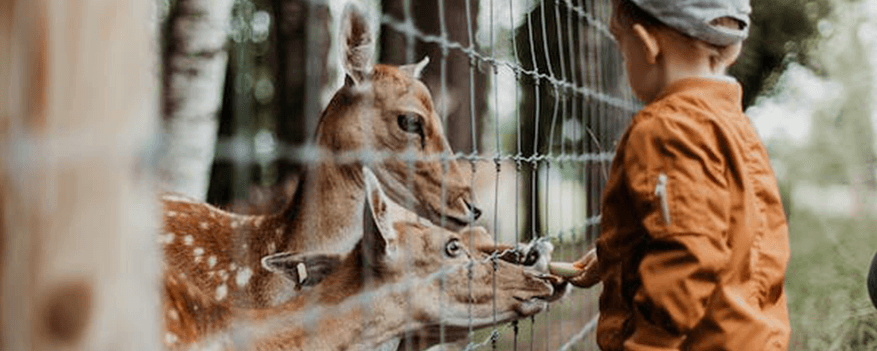 Taxis not quite your style?
Check out Glasgow Airport's other Transport options including train, coach and bus.
Alternatively, plan your trip further by booking a hotel or going through our helpful check-list to get the most out of your journey.